WELCOME
YOUR MOVING PARTNER, LIFT RENTAL & TRANSPORT RELOCATION 
Brussels/Belgium/Europ
national/international movers


FREE CALL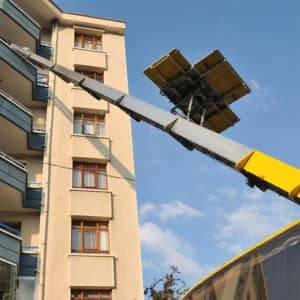 ---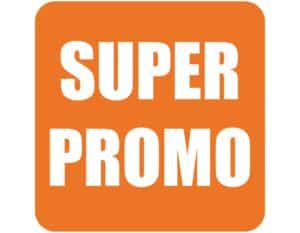 ---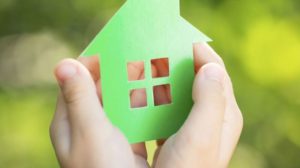 Your removal specialist!
Removals RENTA-LIFT stands for craftsmanship. With more than 12 years of experience, we can provide you with excellent service for all removals. We ensure a smooth relocation of your property so that you can safely take on your new destination without worry.  
Are you looking for a suitable means of transport?
No problem, we also have only moving vehicles. We can therefore offer a full service in the area of ​​removals.
Price We try to keep our prices as affordable as possible. Our rate does not start until we are on the spot. We also focus on companies who regularly need a service lift.
---
Contact We can reach 7 to 7. If you have a question about our services, please do not hesitate to contact us. Our staff will be happy to assist you. You can make an appointment by telephone.
---
• 1070 Lift rental Anderlecht
• 1160 Lift rental Auderghem
• 1082 Lift rental Berchem-Sainte-Agathe
• 1000 Lift rental Bruxelles
• 1040 Lift rental Etterbeek
• 1140 Lift rental Evere
• 1190 Lift rental Forest
• 1083 Lift rental Ganshoren
• 1050 Lift rental Ixelles
• 1090 Lift rental Jette
• 1081 Lift rental Koekelberg
• 1080 Lift rental Molenbeek
• 1060 Lift rental Saint-Gilles
• 1210 Lift rental Saint-Josse-ten-Noode
• 1030 Lift rental Schaerbeek
• 1180 Lift rental Uccle
• 1170 Lift rental Watermael-Boitsfort
• 1200 Lift rental Woluwe-Saint-Lambert
• 1150 Lift rental Woluwe-Saint-Pierre
– BRABANT-FLAMAND:
• 3200 Lift Aarschot
• 1790 Lift Affligem
• 1730 Lift Asse
• 1650 Lift Beersel
• 3130 Lift Begijnendijk
• 3460 Lift Bekkevoort
• 3060 Lift Bertem
• 1547 Lift Bever
• 3360 Lift Bierbeek
• 3190 Lift Boortmeerbeek
• 3370 Lift Boutersem
• 3290 Lift Diest
• 1700 Lift Dilbeek
• 1620 Lift Drogenbos
• 1570 Lift Galmaarden
• 3450 Lift Geetbets
• 3380 Lift Glabbeek
• 1755 Lift Gooik
• 1850 Lift Grimbergen
• 3150 Lift Haacht
• 1500 Lift Halle
• 3020 Lift Herent
• 1540 Lift Herne
• 3320 Lift Hoegaarden
• 1560 Lift Hoeilaart
• 3220 Lift Holsbeek
• 3040 Lift Huldenberg
• 1910 Lift Kampenhout 
• 1880 Lift Kapelle-op-den-Bos
• 3140 Lift Keerbergen
• 3470 Lift Kortenaken
• 3070 Lift Kortenberg
• 1950 Lift Kraainem
• 3400 Lift Landen
• 1750 Lift Lennik
• 3000 Lift Louvain
• 1770 Lift Liedekerke
• 1630 Lift Linkebeek
• 3350 Lift Linter
• 1840 Lift Londerzeel
• 3210 Lift Lubbeek
• 1830 Lift Machelen
• 1860 Lift Meise
• 1785 Lift Merchtem
• 1745 Lift Opwijk
• 3050 Lift Oud-Heverlee
• 3090 Lift Overijse
• 1670 Lift Pepingen
• 1640 Lift Rhode-Saint-Genese 
• 1760 Lift Roosdaal
• 3110 Lift Rotselaar 
• 3270 Lift Scherpenheuvel-Zichem
• 1600 Lift Sint-Pieters-Leeuw
• 1820 Lift Steenokkerzeel
• 1740 Lift Ternat
• 3080 Lift Tervuren
• 3390 Lift Tielt-Winge
• 3120 Lift Tremelo
• 1800 Lift Vilvorde
• 1780 Lift Wemmel
• 1970 Lift Wezembeek-Oppem
• 1930 Lift Zaventem
• 1980 Lift Zemst
• 3340 Lift Zoutleeuw
– BRUXELLES
• 1070 Déménagement Anderlecht
• 1160 Déménagement Auderghem
• 1082 Déménagement Berchem-Sainte-Agathe
• 1000 movers Bruxelles
• 1040 movers Etterbeek
• 1140 movers Evere
• 1190 movers Forest
• 1083 movers Ganshoren
• 1050 movers Ixelles
• 1090 movers Jette
• 1081 movers Koekelberg
• 1080 movers Molenbeek
• 1060 movers Saint-Gilles
• 1210 movers Saint-Josse-ten-Noode
• 1030 movers Schaerbeek
• 1180 movers Uccle
• 1170 movers Watermael-Boitsfort
• 1200 movers Woluwe-Saint-Lambert
• 1150 movers Woluwe-Saint-Pierre
– BRABANT-FLAMAND:
• 3200 moving Aarschot
• 1790 LIFT Affligem
• 1730 moving Asse
• 1650 moving Beersel
• 3130 moving Begijnendijk
• 3460 moving Bekkevoort
• 3060 moving Bertem
• 1547 moving Déménagement Bever
• 3360 moving Bierbeek
• 3190 moving Boortmeerbeek 
• 3370 moving Boutersem
• 3290 moving Diest
• 1700 moving Dilbeek
• 1620 moving Drogenbos
• 1570 Déménagement Galmaarden 
• 3450 Déménagement Geetbets
• 3380 Déménagement Glabbeek
• 1755 Déménagement Gooik
• 1850 Déménagement Grimbergen
• 3150 Déménagement Haacht
• 1500 Déménagement Halle
• 3020 Déménagement Herent
• 1540 Déménagement Herne
• 3320 Déménagement Hoegaarden
• 1560 Déménagement Hoeilaart
• 3220 Déménagement Holsbeek
• 3040 Déménagement Huldenberg
• 1910 Déménagement Kampenhout
• 1880 Déménagement Kapelle-op-den-Bos
• 3140 Déménagement Keerbergen
• 3470 Déménagement Kortenaken
• 3070 Déménagement Kortenberg
• 1950 Déménagement Kraainem
• 3400 Déménagement Landen
• 1750 Déménagement Lennik
• 3000 Déménagement Louvain
Wavre, Louvain, Louvain La Neuve, Ottignies, Charleroi, Nivelles, Waterloo, Halles, Enghein, Alsemberg, Lot, Overijse, Dilbeek, Leeuw Saint Pierre, Sint Pieters Leeuw, Braine-l'Alleud, Braine le comte, Braine le chateau, Vilvoorde, Asse, Lennik, Grimbergen, Ruisbroek, Namur, Mons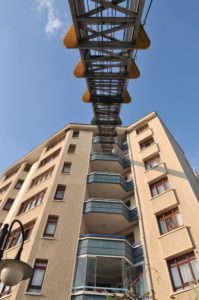 FREE CALL
THE MOVING LIFT RENTAL SPECIALIST